In this section I have summarized the most important projects I'm currently working on. Apart from these projects I'm also working on some other ones that are currently in development, but I hope to add them here soon as well 🙂
1. Personal projects
El Viaje de mi Tarjeta
Since May 2012
El Viaje de mi Tarjeta began as a project to distract me and keep me motivated during my job search in 2012, but the three business cards that I created travelled around Spain (one even stopped in the hands of Andreu Buenafuente, a Spanish TV-host) and my project appeared in various newspapers and even the national news. Since then I have not stopped receiving messages from people who have found inspiration in my idea to improve their personal brand, so at the end of 2015 I decided to turn my blog into a website with tips and tricks on how to stand out from others.
More information about El Viaje de mi Tarjeta
---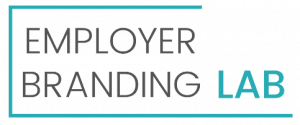 Employer Branding Lab (formerly Brand Ambassador Club)
Since November 2015
The digital, demographical (e.g. Millennials entering the job market) and cultural (e.g. the retirement of Baby Boomers) changes that await us in the coming years will result in a "War for Talent" where only the most attractive companies will be able to attract and retain top talents. That's why I decided to create Employer Branding Lab, an agency specializing in communication, marketing and Employer Branding strategies with the aim to convert our clients into attractive employers and great places to work.
More information about Employer Branding Lab
---
2. Teaching
EAE Business School
Since marzo 2015
As an Associate Professor I teach Personal Marketing and Employer Branding to students of the Master in Human Resources (Fulltime/Weekend), where I have the pleasure of explaining the different steps of a successful Employer Branding strategy, along with examples of national and international companies that have managed to position themselves as an attractive employer.
3. Finished projects
Catchventure
March 2013 – June 2016
My interest in online marketing, search engine rankings and website development led me to co-create Catchventure, where we specialize in turning our clients' ideas into concrete projects. We have developed projects for several international clients, but at the same time the project also serves us to create different spin-offs under our own brand.
More information about Catchventure
---
Catchbudget
June 2014 – June 2016
Catchbudget is a spin-off of Catchventure that we created after searching unsuccessfully for a good mobile application to control our monthly expenses and income. Unlike other applications on the market, ours is completely free, has an intuitive design and protects the personal information of our users (by not asking for bank details or display advertising). Furthermore, the app also features a website and a Google Chrome extension so that the information is synchronized at all times.
---
Sant Cugat Network
April 2011 – January 2013
During my first years in Spain I created Sant Cugat Network with the idea of creating a local network of contacts and improve the networking between various professionals working at the city of Sant Cugat del Vallès (Barcelona).